Lille kvalitetsopdræt af dværgschnauzer sort/sølv. Breeder of high quality Miniature Schnauzer Black/Silver. Hvalpe, hvalpeliste, schnauzer, puppies, kennel, dwergschnauzer, zwergschnauzer,


Hvalpe efter / Puppies after
Denne side indeholder mange billeder bær over med ventetiden.
This page containes many cute photo's so please wait for loading.

---
Dam:

Click for pedigree
Nero Argento's Hallo Donna Graziosa [Ronja]
DKK 03540/2000
DKCH, KLBCH, GULDHUND 2003

Sire:

Click for pedigree
Hassanhill's In To The Light [Dustin]
S17456/2002
DKCH, NCH, AMSTERDAMWINNER 2003 og Dansk GULDHUND 2003
---

OBS!!

Hvalpe født 28. november 2003 / Puppies born November 28th 2003
2 tæver og 2 hanner / 2 bitches and 2 males.
Alle hvalpene er solgt - All sold
---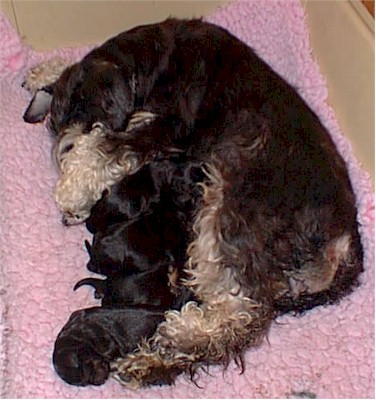 nyfødte / newborn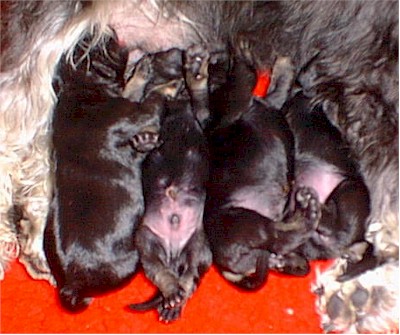 2 dage / 2 days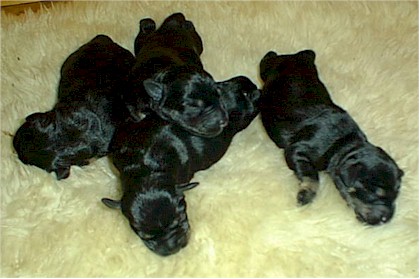 4 dage / 4 days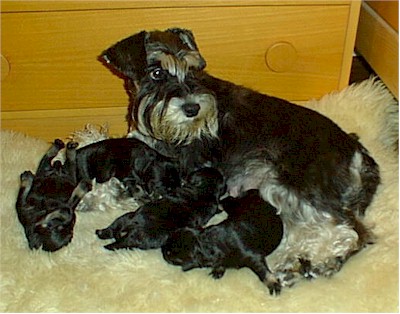 6 dage / 6 days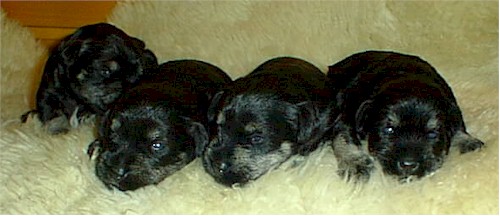 14 dage og har lige åbnet øjnene / 14 days, and has just opened the eyes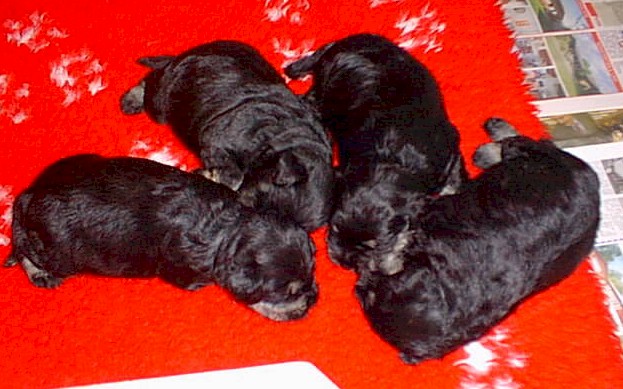 3 uger / 3 weeks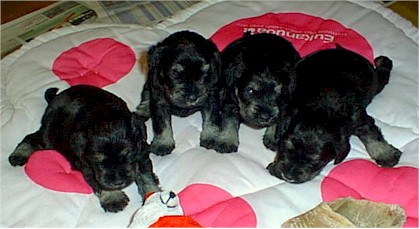 3 uger / 3 weeks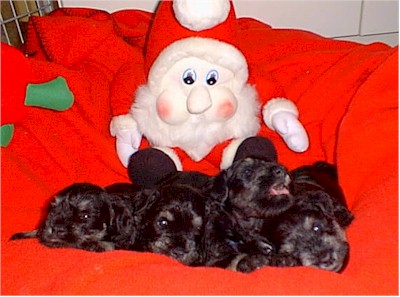 4 uger / 4 weeks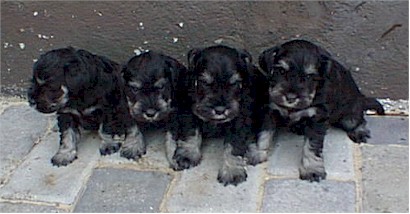 5 uger / 5 weeks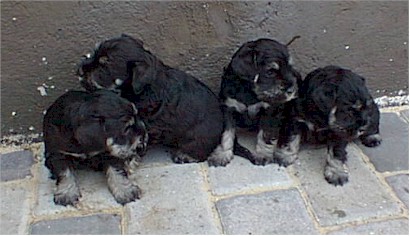 5 uger / 5 weeks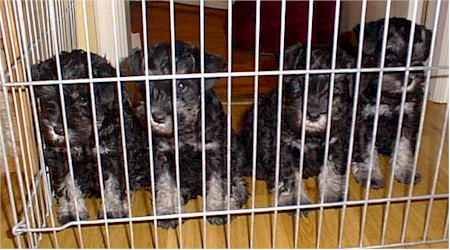 9 uger / 9 weeks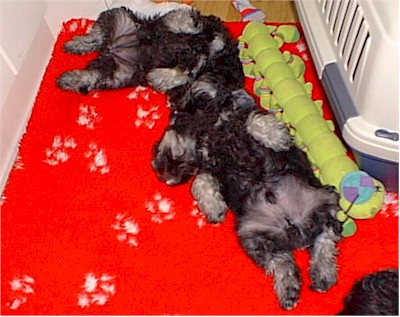 9 uger / 9 weeks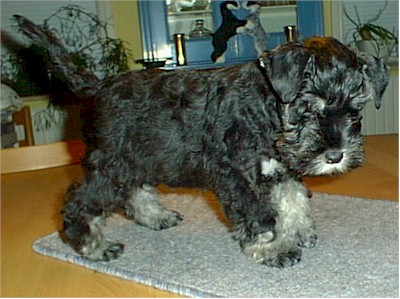 Bosco 9 uger / Bosco 9 weeks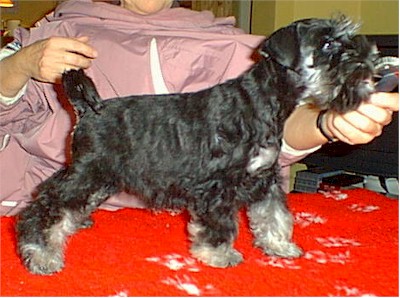 Lucca 11 uger / Lucca 11 weeks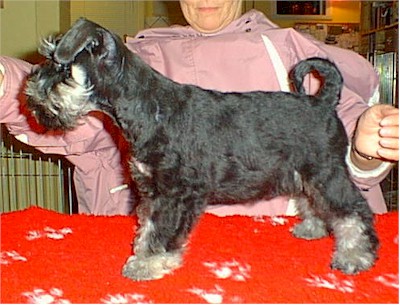 Vito 11 uger / Vito 11 weeks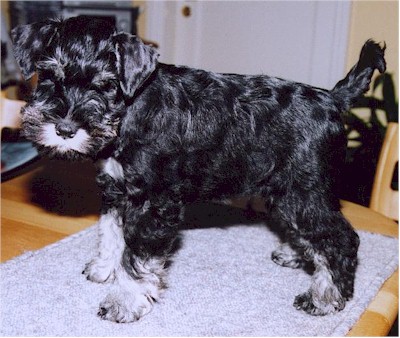 Donna 9 uger / Donna 9 weeks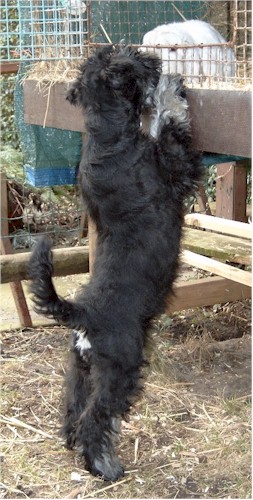 Bosco 3 måneder / Bosco 3 months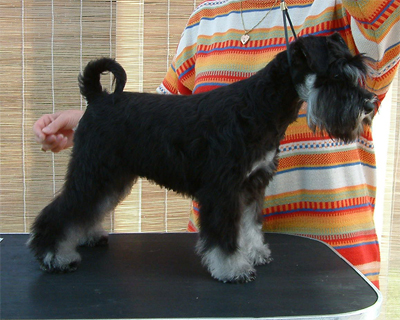 Lucca 4 måneder / Lucca 4 months
---



Annelise Lange
Gefionsvej 38, Skibbild - DK7480 Vildbjerg - Danmark
Phone: +45 9722 2447 Mobil +45 2025 3111
E-mail:








Skriv i min Gæstebog
Læs i min Gæstebog




Opdateret d. 13.8.2011


© 1997-02 Designed by Marianne Hansen