Lille kvalitetsopdræt af dværgschnauzer sort/sølv. Breeder of high quality Miniature Schnauzer Black/Silver. Hvalpe, hvalpeliste, schnauzer, puppies, kennel, dwergschnauzer, zwergschnauzer,


Scedir Xstephen King - NA [King]
LOI 06/885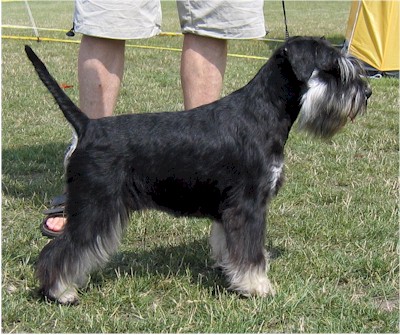 Stamtavle (pedigree)
Race / Breed
Født / Born
Køn / Sex
Opdrætter / Breeder
Dværgschnauzer sort/sølv
Miniature Schnauzer Black/Silver
03. maj 2005
M
Fabio Ferrari, Italien
Ejer/owner: c/o Annelise Lange, DK7480 Vildbjerg
Far linie [Sire]
Chottans Mad Max
S59114/2003
.
Farfar
SireSire
Chottans Coola Compis
S33649
SUCH NUCH
Farmor
SireDam
Mikes Uti First Lady
S20797
SUCH
Farfars far
SireSireSire
Lovejoys Chicago Blues 58896
58896
.
Farfars mor
SireSireDam
Chottans Sound Of Music
S12600
INTUCH NORDUCH VDHCH SV02 NORDV02 WW03
Farmors far
SireDamSire
Matraszepe Xantos 1295
1295
.
Farmors mor
SireDamDam
Drunken Sailor Chili
5820
.
Mor linie [Dam]
Scedir Florencegriffith
LOI 03/143259
.
Morfar
DamSire
Scedir Quantrill-Na
LOI 98/158344
ITCH
Mormor
DamDam
Scedir Romyschneider-Na
LOI 01/160361
.
Morfars far
DamSireSire
Scedir Xeres-Na
DS104611
ITCH INTCH
Morfars mor
DamSireDam
Scedir Xantippe-Na
DS164874
.
Mormors far
DamDamSire
Scedir Charliebrown
DS108476
JWW WW INTCH ITCH
Mormors mor
DamDamDam
Britmor Scedir New Age-Na
LOI 00/101559
.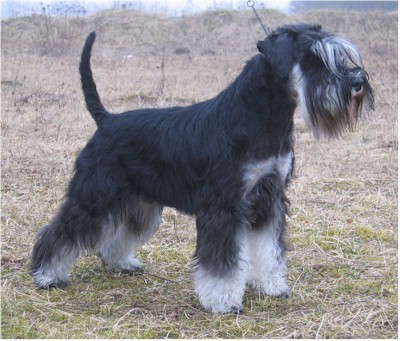 Annelise Lange
Gefionsvej 38, Skibbild - DK7480 Vildbjerg - Danmark
Phone: +45 9722 2447 Mobil +45 2025 3111
E-mail:

Skriv i min Gæstebog
Læs i min Gæstebog




Opdateret d. 13.8.2011


© 1997-02 Designed by Marianne Hansen